Here's the answers to some questions we get asked all the time
What should I look for when choosing a locksmith?
In Queensland all locksmiths must have a security equipment provider licence. At Mr Locksmith we hold all the appropriate licenses and insurance, giving you peace of mind in choosing us for your locking/security needs.
- You would want the locksmith to have pride in their work, respect and honesty in customers dealings, focussed on quality service, not just charging as much as they can and move on to the next customer.
- For a better idea of who to choose, try to find reviews online, (left by clients and not just on the locksmiths website)
I am locked out. Do you damage the lock in order to open it? Would I be able to use my old keys?
99.9% of the time, after gaining entry, there is no damage to the lock. This means you can still use your lock and old key after we open the door/s for you.*Only two things in life are a 100%…
What area of the sunshine coast do you cover?
We cover all of the Sunshine Coast, from Noosa area to Caboolture and the hinterland.
What are your trading hours?
Our trading hours are 8:30am-5:00pm BUT we have a 24/7 afterhours service for emergencies, lockout, lost keys, rekeys…
When I book in an appointment, do I need to stay home for most of the day like the big electrical and communication companies require?
When booking in an appointment we will book our arrival within ½ hour window.
In addition we will call you ½ before our arrival to let you know our technician is on schedule and on their way and to confirm that you are on site.
Do you have EFTPOS payment options?
Yes we have mobile EFTPOS terminals for ease of payment
I am moving into a new home, should I rekey the locks? They seem to be working properly. What else should I do when I move in to a new house?
The answer is ABSOLUTELY, DEFINITELY CERTAINLY, YES! You can never know who else has extra keys: Previous tenants/owner, their family and friends, neighbours, service providers (babysitter/dog walker/cleaner, handyman, grounds person)
Or even a hidden key outside for emergencies…
Change the locks and then give keys to people you and you alone trust.
As part of changing your locks we will recode your garage door remotes. Only your existing remotes will work and In case there is someone with a remote to your garage, it will not work anymore. If you require additional remotes, we can supply and code them for you.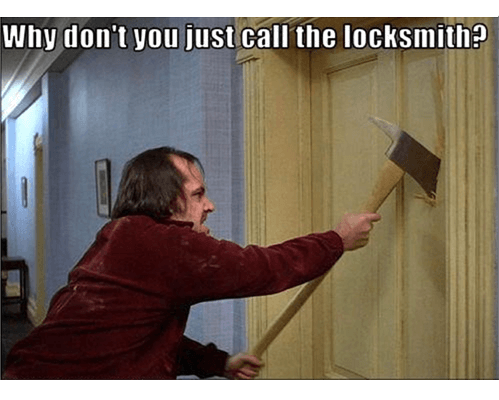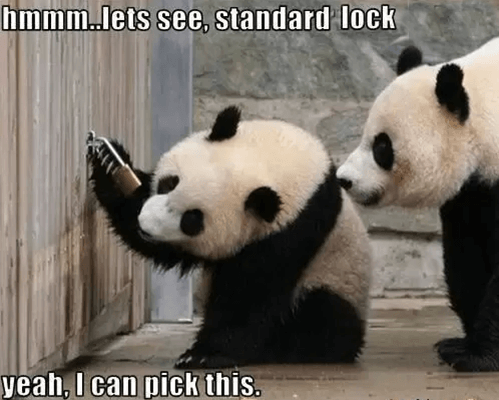 Can you make all the locks operate with one key?
Using one key for all of your locks is more convenient and secure than using different keys for each lock.
We can match the locks to work with the same key if the profile (key shape) is the same.
The easiest way to test it is to try to insert a key that fits in one lock in to all the other locks, if the key goes in (does not have to turn the lock) then the lock can be keyed up to the same key.
Can you tell me if my house is secure?
We would be happy to book in a FREE security check. One of our technicians will attend and test the security of your locks and entry points. They will give you advice and quote you on site for any security issues that need to be rectified.
What is Master Key system?
Master key system means that there is a key hierarchy which is designed to restrict access to some areas. The best way to explain a master key system is by thinking of a factory or a shop:
-The owner will have the highest key which will open all the locks.
-The admin staff will get a key that will open the gate, main doors but NOT the owners office.
-The delivery truck driver will get a key that opens only the gate but NOT the front door OR any of the offices.
Master key systems are a great way to grant access to people of varying levels of authority, without giving unnecessary access to areas that would be best to remain off-limits to certain personnel. Flexibility is the 'key' (pun intended!)
What are registered keys?
Registered keys cannot be duplicated or cut unless authorised by the appropriate person.They can only be cut at the locksmith that created the system. These keys are protected by patent and stamped "do not copy". It is illegal for it to be cut elsewhere. Registered keys have better security & pick-resistant nature. So if you're after an even greater level of security then registered keys are definitely worthwhile.
What services do you offer?
Apart from supplying, fitting , servicing and changing locks, we provide a vast variety of security services and products such as:
- Security doors and screens
- Alarm systems
- C.C.T.V(Closed Circuit Television Camera Systems)
- Garage door remotes /receivers and motors
- Automotive keys and remotes
- Safes: supply and install / repair and service
- Commercial / domestic properties
- Fire exit compliant locks and devices
- Access control: keypads and electric locks
Why should I use a licenced locksmith when I might be able to buy a cheap lock at a hardware store and do it myself?
MAYBE you can fit the lock correctly and the cheap lock would last for a while, OR MAYBE NOT…
Your security is not something you would like to gamble with. Buying a good quality lock and having it fitted by a professional is the best way to ensure that you, your family and your belongings are protected.